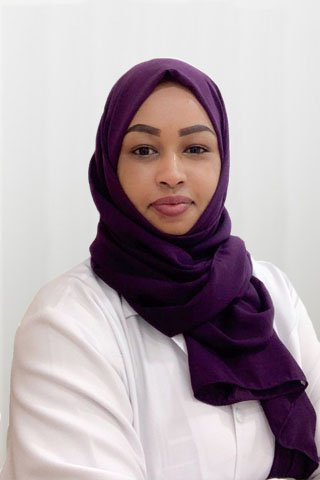 Dr. Zeinab Himedan
Physicians General Practitioner
Qualifications :
Emergency Care Unit
Travel and Vaccination Clinic
Infection Control & Epidemiology Specialists
ER physician
MRCGP (INT)
Experience :
M. B. CHB. Alexandria University
B. CHB. Alexandria University
Work Experience :
MSC Infection Control Manager- Alexandria University
Saad Specialist Hospital – Alkhobar
Dr. Samer has participated in research studies and published several international publications.
He also has been a speaker, chairperson at many forums and is a member of multiple medical societies.
Fields of interest :
infectious disease, travel medicine,  JCI accreditation,  Auditing, Emergency medicine, Family medicine and Patient Health education