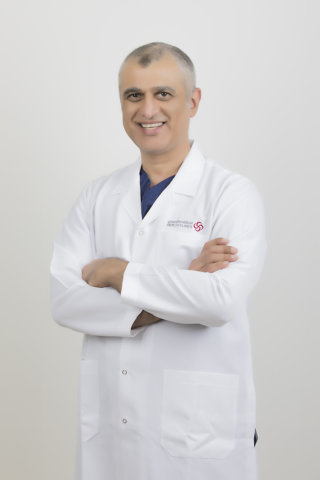 Dr. Osamah Al Sanea
Qualifications:
American Board of Surgery
US Fellowship in Endocrine, Laparoscopy & Bariatrics
Experience:
Tufts University Hospitals-Boston
San Francisco university Hospitals-California
Work Experience:
King Faisal Specialist Hospital-Riyadh
Aramco Hospitals-Dhahran
Saad Specialist Hospital-Alkhobar
Royale Hayat Hospital-Kuwait
Dr. Osamah worked as a Consultant Endocrine, Breast, Minimal Invasive Surgery & Bariatrics, Consultant Surgeon, Consultant Reconstructive & Bariatrics, Chief Medical Officer, Executive Director Health Science Center (Oncology Center), Consultant Laparoscopic Surgery, Chief Executive Officer, and he is currently working as a Consultant in Breast, Endocrine, Reconstructive, Bariatrics & Laparoscopic Surgery at Health Medical Clinics, Khobar, Saudi Arabia.
Dr. Al Sanea has a Bachelor of Medical Sciences from Kuwait University, and a Bachelor of Medicine and Surgery from Kuwait University. He also did Clinical & Research Fellow in Minimally Invasive Surgery- New England Medical Center in Boston, he moved on to get his Clinical Fellowship in Reconstructive and Wound Care- New England Medical Center in Boston. Moreover, he got his Clinical & Research Fellowship in Endocrine, Breast, Surgical Oncology and Reconstruction from University California- San Francisco/Mt. Zion Medical Center, San Francisco
Dr. Osamah participated in research studies and he published several international publications. He speaks fluent Arabic and English and comes with more than 20 years of experience.
Fields of interest:
Minimally Invasive Surgery and Bariatrics, Breast, Endocrine & Oncology Surgery and Post Bariatric Reconstructive Surgery